With mechanical, civil, and fire protection engineers on staff, HDHY Engineering, Inc. is capable of providing a wide range of engineering services. Below is a partial list of investigative engineering services provided: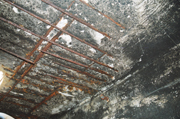 Structural Analysis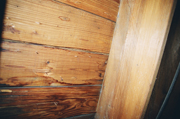 Water Infiltration



Roof Inspections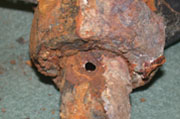 Pitting Corrosion of Pipe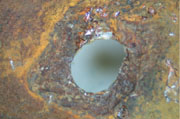 Pipe Corrosion Close-up

Accident Reconstruction

Evaluation of vehicular accidents to determine the dynamics of the vehicles(s) involved prior to, during and following the accident.

Automotive Failures

Evaluation of failures on vehicles ranging from passenger cars to large trucks and off-road vehicles. Including the evaluation of tire failures, component fractures, brake system failures and sudden acceleration incidents.

Corrosion

Identification of corrosion, its causes, effects and extent of damage.

Damage Assessment and Evaluation

Engineering evaluation of damages caused by catastrophic incidents such as floods and fires. Services include evaluation of the extent of damage, repair/replacement decisions and engineering supervision of remediation.

Fires and Explosions

Determination of the cause and origin of vehicular, structural, industrial, propane and natural gas fires.

Fracture Analysis

Identification of the type and cause of fractures involved in component failures.

Hail Damage to Roofs and Vehicles

Evaluation of residential and commercial roofing systems for the presence and extent of hail impact damage. Vehicles may also be evaluated to determine if damage was caused by hail impact.

Lightning Damage

Evaluation of both structures and electronics for lightning damage including the evaluation of air-conditioner compressors, well pumps and computers.

Machine Guarding Accidents

Evaluation of machinery or mechanical systems involved in injury accidents including the investigation of applicability of OSHA and ANSI codes.

Structural Evaluations

Determination of the presence or extent of structural damage caused by impact, blasting, storms or excessive loading. Including the investigation of structural failures or collapses and the evaluation of design and construction methods.

Training Seminars

HDHY can provide training seminars to both large and small groups on a variety of subjects.